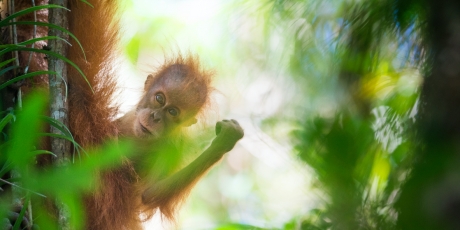 Scientists just announced
there's a new species of orangutan
that we never knew existed before… and they need our help.

They're called Tapanuli orangutans and they have their own distinct genes and features. But
there's only 800 of them left — and a new dam project is about to rip through their forest in Indonesia.


But there's still hope: the scientific announcement has made headlines, and
investors are backing away from the project. Let's end it once and for all
by getting the Indonesian government to stop all industrial projects in the Tapanuli's home land!
Sign now, then share everywhere
– when we reach a million signers we'll take our call directly to the Indonesian authorities!
Filed under: Uncategorized |