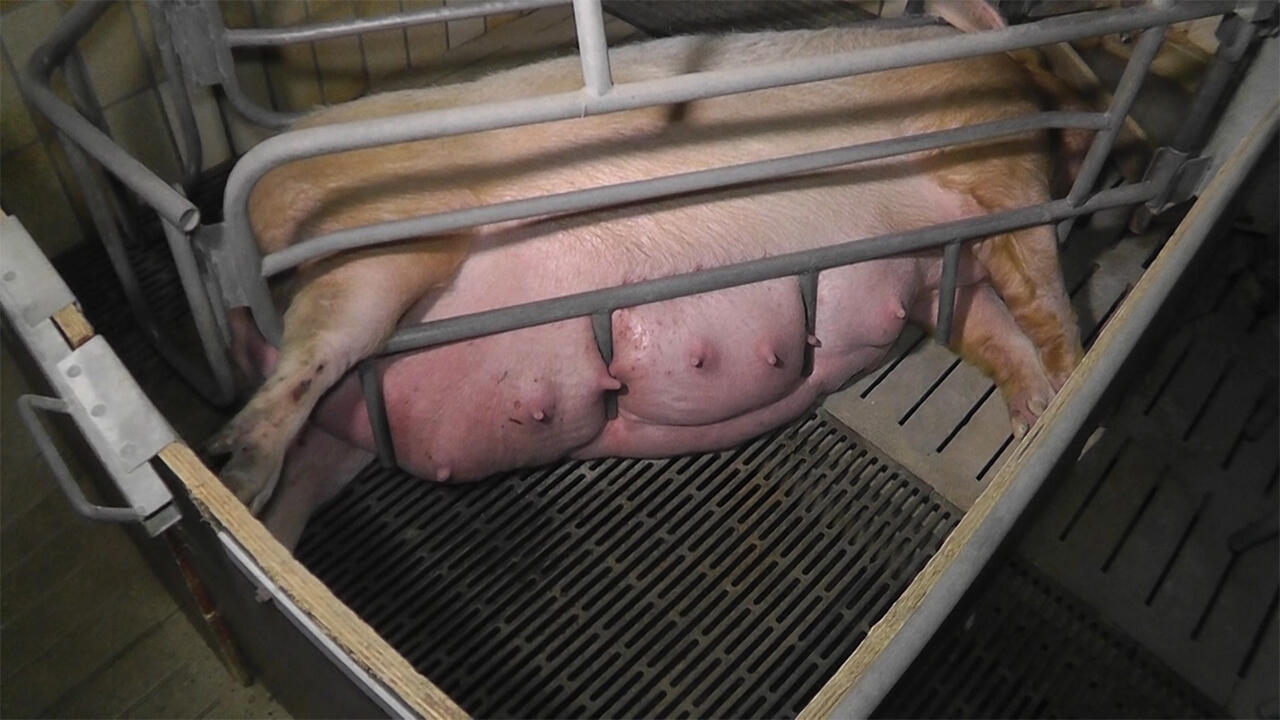 "The pig must be freed and the abuser sent immediately to a closed facility, where ideally he should be kept in such a metal frame to encourage compassion for his victims.
With good behavior, i.e. without annoying whining and complaining, he can return to his home stable after 6 months and continue to amortize the mother sow's frame with his forced lying in it.
After a further 6 months, he can be released back into the wild with lifelong animal husbandry and hunting ban".
(Text by Hanspeter Niederer)
We agree!


This is the only way to free psychopaths, animal abusers, and animal exploiters from their perverse inclinations
Regards and good night, Venus
Filed under: GENERAL NEWS - International / National / Regional |