Betta fish are vibrant and colorful, but they're also extremely complex animals.
At Petco stores around the country, they're confined to tiny plastic cups with scarcely a couple of inches of water inside that are stacked on top of one another.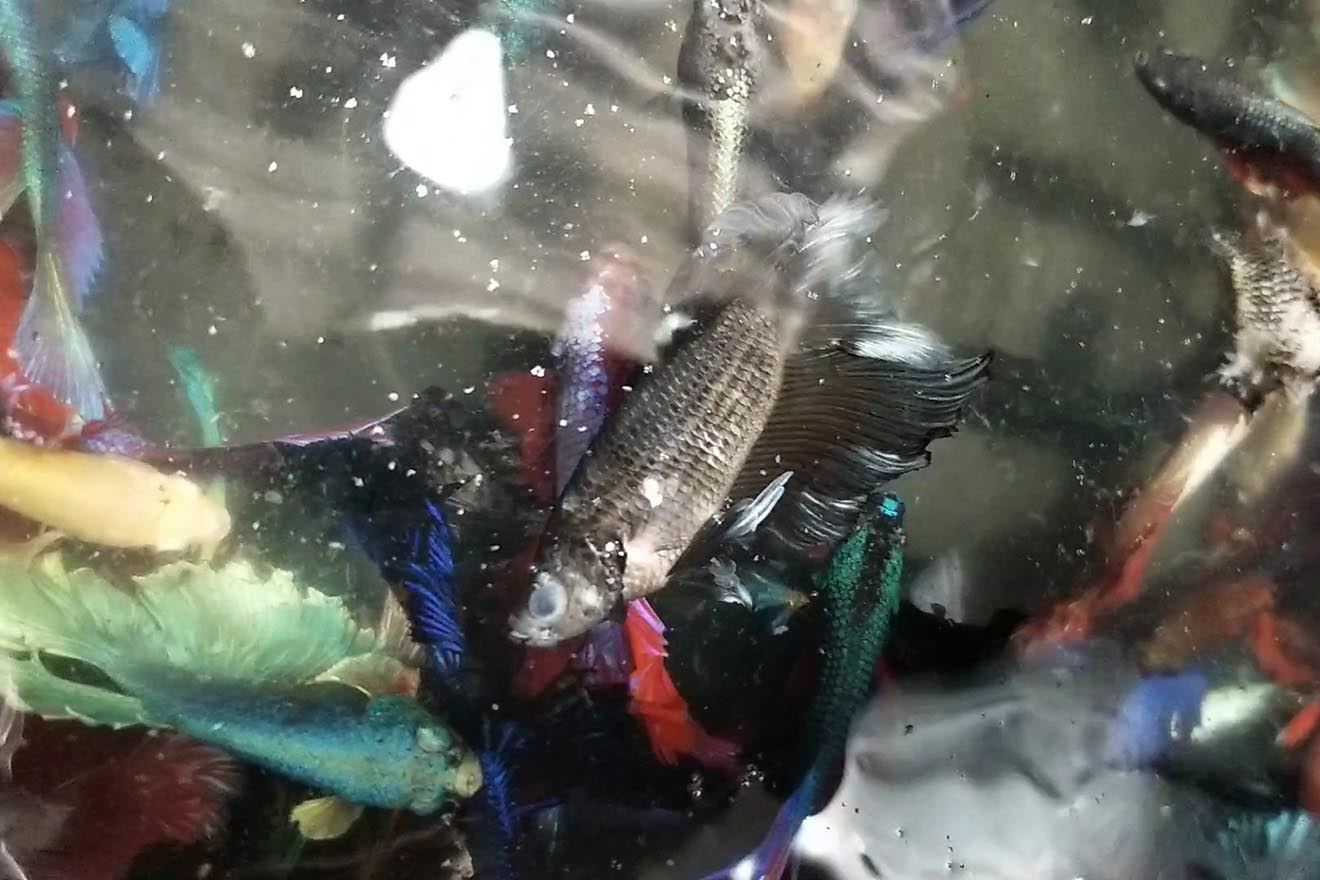 Scores of customers have complained of finding dead, sick, and injured bettas floating in filthy water on the chain's store shelves.
PETA's investigations of the pet industry have uncovered appalling neglect of betta fish even before they reach stores.
They're often starved for several days during transport and are confined individually to tiny bags that are stuffed into boxes stacked up high in massive wholesale warehouses.
Many fish die before and during transport to retailers, which can take days, as they're shipped all over the country. Industry insiders have confirmed that this system is a common practice for some retailers.
While some bettas are captured in the wild, the vast majority of those sold in the U.S. come from breeding farms in Thailand and other countries in Southeast Asia, where it's common practice to keep them in small bottles.
When it's time to pack them for transport, fish are haphazardly dumped into baskets covered with nets and scooped up into tiny plastic cups. Then, they're packed up to be sent to the United States.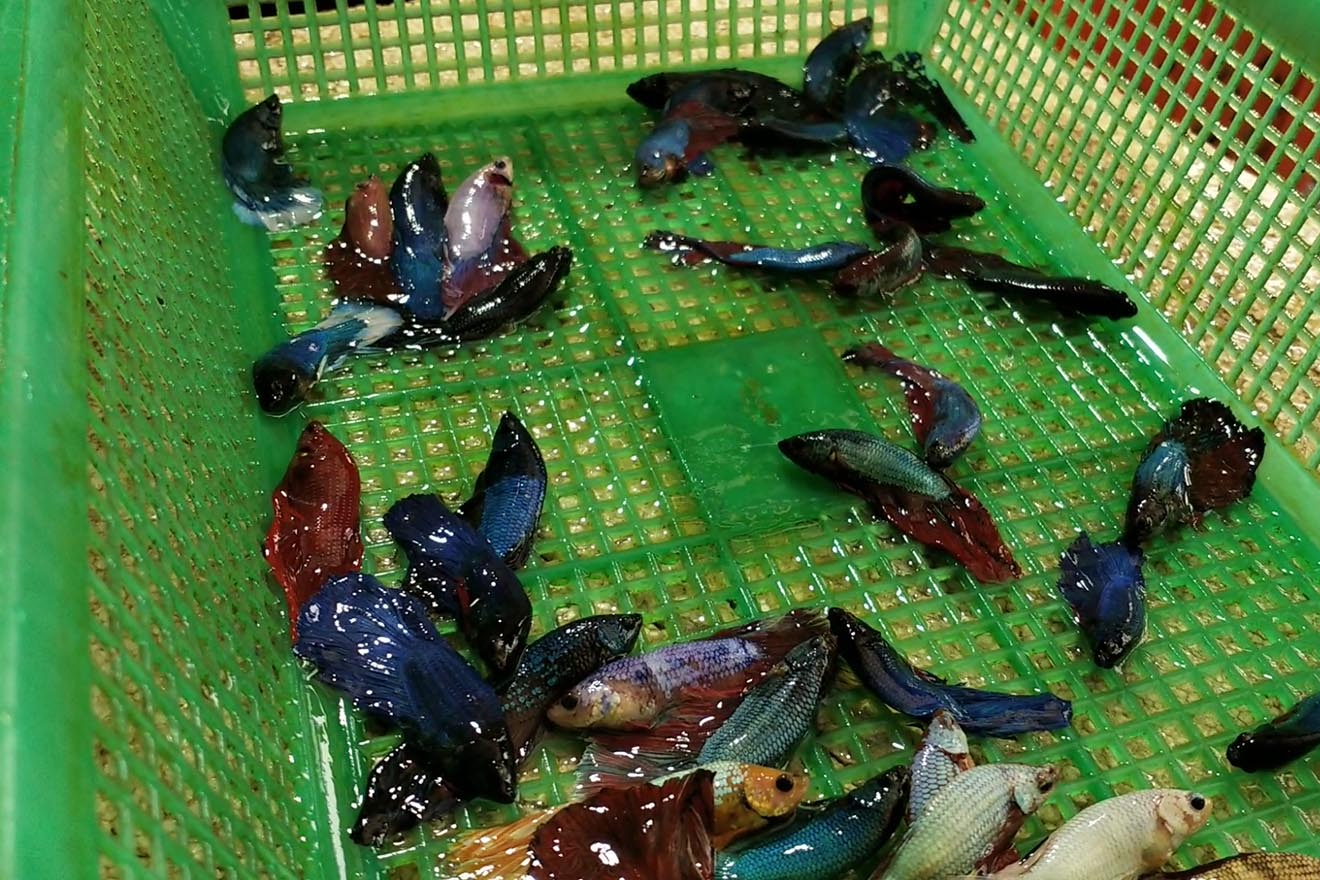 Segrest Farms, a Petco fish supplier, admitted that it sources bettas from Thailand.
Additional Information

: Thailand is one of the world's most important export countries for fighting fish.
In 2019, an eyewitness from PETA took a look around Thai fighting fish farms that supply the global pet trade – including the German one. What he found was shocking conditions and cruelty to animals.
Many of the animals had died in the breeding tanks and were simply not removed.
At a Petco supplier, the eyewitness came across a bucket full of dead and live fighting fish.
One employee said these animals were not profitable because their caudal fin was damaged. She admitted that they would just dump them in a nearby pond or canal.
The eyewitness looked at a total of 10 establishments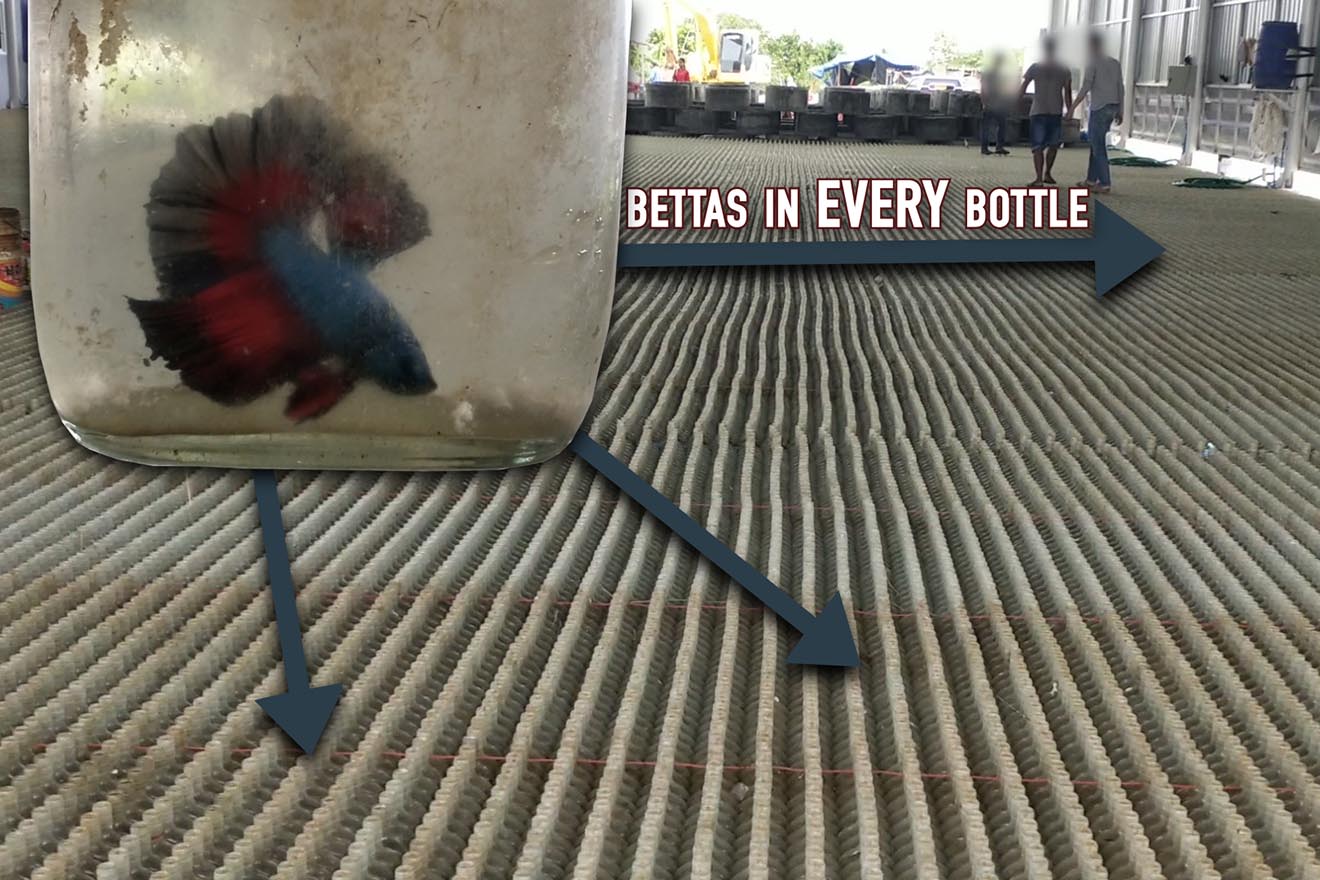 For worldwide shipping, fighting fish are packed without any food and sent on a journey of several days by air freight. A staff member told the eyewitness that sedatives would be put into the water to prevent the fish from trying to eat their own caudal fin.
According to an employee, a company that supplies Petco sends 100,000 fighting fish to the USA every week.
Up to 1,000 of them die before they reach the dealer.
The company EFS – Zoo buys Betta fish from Thailand from the company Q.P.S. International Aquatics Co. Ltd., which can be seen in this video at minutes 1'41 – 1'59.
Fish are not decorations, and they should never be forced to live and die in a tiny bowl
There is nothing more perverse than imprisoning animals in a water prison for life and claiming that someone does this out of love for animals!
Every single living being has a specific task, an individual meaning in the entire context of life.
Only the recognition of the individuality of each being can lead to a coherent ethic for our behavior with animals.
Since thinking is part of our life's tasks, we are morally obliged not to tear other beings out of their living space and use them at will.
This moral principle cannot be discussed. It is a fact!
My best regards to all, Venus
Filed under: GENERAL NEWS - International / National / Regional |