We very recently published a post regarding six bears suffering in a Vietnam bile farm:
Just hours ago, the ground team from Animals Asia visited the farm and took these upsetting pictures: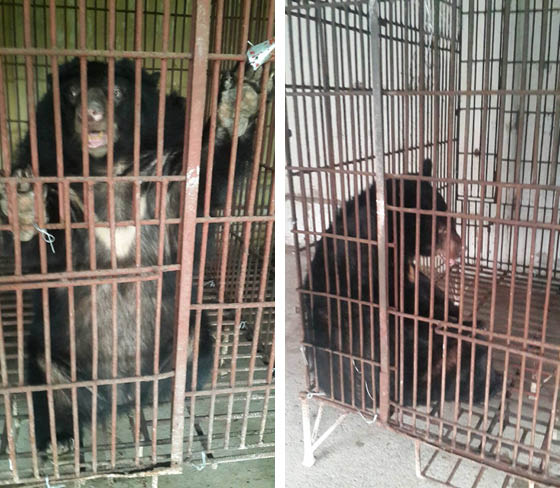 Likely captured from the wild as innocent cubs, for more than 12 years they have used as machines and treated as disposable objects. These sweet, gentle moon bears have had half their lives have stolen already.
It is the season of goodwill – please give anything you can to help support the recue of these 6 bears by AA; who have promised now to undertake a full rescue of all animals.
Read more about AA bear bile farming campaign work here –
Filed under: Animals Requiring Adoption or Homes - Worldwide, CAMPAIGNS - Global Animal Welfare Issues, GENERAL NEWS - International / National / Regional, PHOTOGRAPHS - **WARNING** (Animal Suffering), The "Serbian Animals Voice (SAV) ALLIANCE, VIDEOS | Leave a comment »