Visit here to find out how to contact all the Romanian MEP's.
A sample letter is also provided for you to copy and e mail to them – full contact details given.
We want them to realise that they have done the wrong thing by allowing 70.000 sheep to suffer in this way.

We are also publishing the sample letter here below in case you wish to copy and amend to your own requirements. Full contact details for the MEP's are given via the above link.
SAMPLE LETTER TO SEND
Dear MEP`s
We have read these days with horror in the media that a ship of the company AL SHUWAIKH (which made very negative headlines in the past and in the transport of animals) transports 70,000 sheep to the Middle East.
According to Article 3 of EU Regulation (EC) 1/2005, animals may not be transported if the transport results in injuries and unnecessary suffering (in this case, temperatures above 40 degrees are clearly an unnecessary suffering).
Although Romania is an EU country and subsidized accordingly, it disregards the instructions of EU Commissioner Andriukaitis to the Romanian Agrarian Minister Petre Daea to stop transport in Midia and acts in his own right and interest against animals, morals and laws.
KLTT, a major exporter of Australian sheep, was the subject of a major scandal that attracted attention from Animals Australia over the past year. This company has a long list of violations and is responsible for the death of more than one million sheep on board in recent decades.
In 2018, animals were found to bake on their own skin on KLTT vessels, gasping for breath, suffocating in fecal matter and not lying down to rest or even reach for food or water.
During such travels, heat and moisture combinations reached levels that caused heat stroke, resulting in sheep literally cooking alive in ship holds.
Such visions of Australian sheep, suffering and dying of heat stress, have sparked outrage throughout the country over the past year and led to comprehensive reform of the regulations – including the ban on trade in live sheep from Australia during the summer months in the Middle East.
EU membership requires certain moral rules based on common culture and manifested by basic civilization standards. We urge you, as EU representative of Romania, to ask the relevant ministry of your country to respect laws and ban animal transport in the summer.
Best regards,
Your name here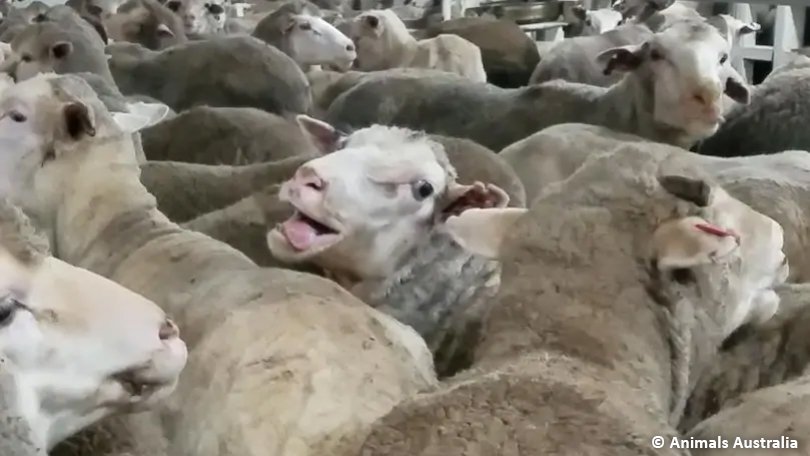 Filed under: Uncategorized | 1 Comment »