A French fashion house has teamed up with Northern Territorian (NT) Mick Burns to buy a former garden farm near Darwin that will be building Australia's largest crocodile farm.
The Northern Territory's crocodile farming industry (NT) will be given a major boost with the finalization of a land deal outside Darwin where a $40 million development is planned.
Important points:
-The proposed farm will house up to 50,000 saltwater crocodiles and was purchased for $ 7.25 million
-During full production, 30 people will be employed on the farm
-Hermès and Louis Vuitton control most of the NT crocodile farms and prefer Australian saltwater crocodiles
PRI Farming – ultimately controlled by French high fashion label Hermès – has bought The Sweet Life, a former melon and banana farm in Lambells Lagoon, for $ 7.25 million.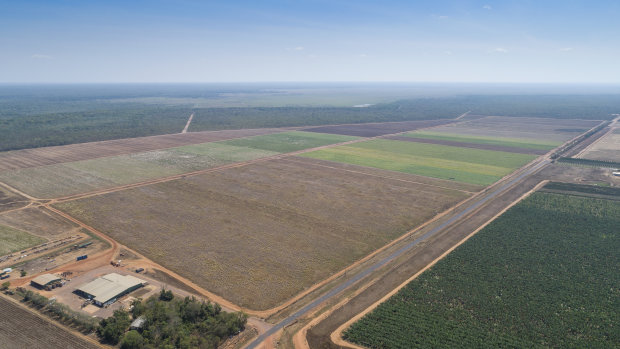 The Lambells Lagoon fruit and vegetable farm.
A veteran of the NT crocodile farming industry, Mick Burns, is the director of PRI Farming along with three French nationals who are also directors of Hermès.
The company plans to build a facility for 50,000 saltwater crocodiles to be raised for skin and meat products.
The stated development costs amount to around 40 million US dollars.
The proposed crocodile farm is said to be Australia's largest crocodile farm.
If Burns' plan is carried out, it will increase the number of crocodiles bred in the NT by 50 percent.
Both Hermès and Louis Vuitton tend not to put their crocodile farm holdings in the spotlight – none of their websites mention they are in the industry.
And I mean…That the human species completely disrupts the natural order is undeniable – the depth and scope of our crimes are unpredictable and incalculable.
We would therefore like to thank the pandemics for intervening and perhaps achieving what we are currently unable to do – namely, weakening or even stopping the crimes of the most dangerous and vicious predators.
My best regards to all, Venus
Filed under: GENERAL NEWS - International / National / Regional |