Korean Dogs – the dog meat business.
Read the latest newsletter, complete with many actions, by visiting
Coexistence of Animal Rights on Earth (CARE) is trying to rescue dogs from two illegal dog farms in Gimpo, South Korea. These dogs were left alone to survive on completely rotten and molded food waste that appears to be at least 10 – 20 days old. Scattered among the living dogs were the bodies of those that had already died.

CARE came with another dog rescue group You Sachun but the farm owner is nowhere to be found.   CARE had received an agreement from one of the dog farms that they would relinquish their dogs yesterday, but the second farm is the one with even more dogs trying to survive in even more horrific conditions, and there is no relinquish agreement with that farm owner.

If not rescued soon, it is unknown how long these dogs can survive. This dog farm is no better than a grave for the dogs; these poor animals are so desperate they cried out when they saw the CARE rescuers, begging to be saved. It's suspected that dogs at some government shelters, instead of being euthanized, were illegally brought here.

There are all kinds of dogs here including the dogs who had vocal cord removal surgery.   Despite the request for help, the City of Gimpo and the Gyeonggi-do Special Police never showed up. CARE and You Sachun will use all means possible to save the dogs. They are asking us to file a protest with the city of Gimpo and Gyeonggi-do province to help with the removal of these dogs from this dog farm. There are about 60 dogs to be rescued and CARE and You Sachun will try to rescue all of them, provide medical care, and find homes for them.

Click HERE to learn more.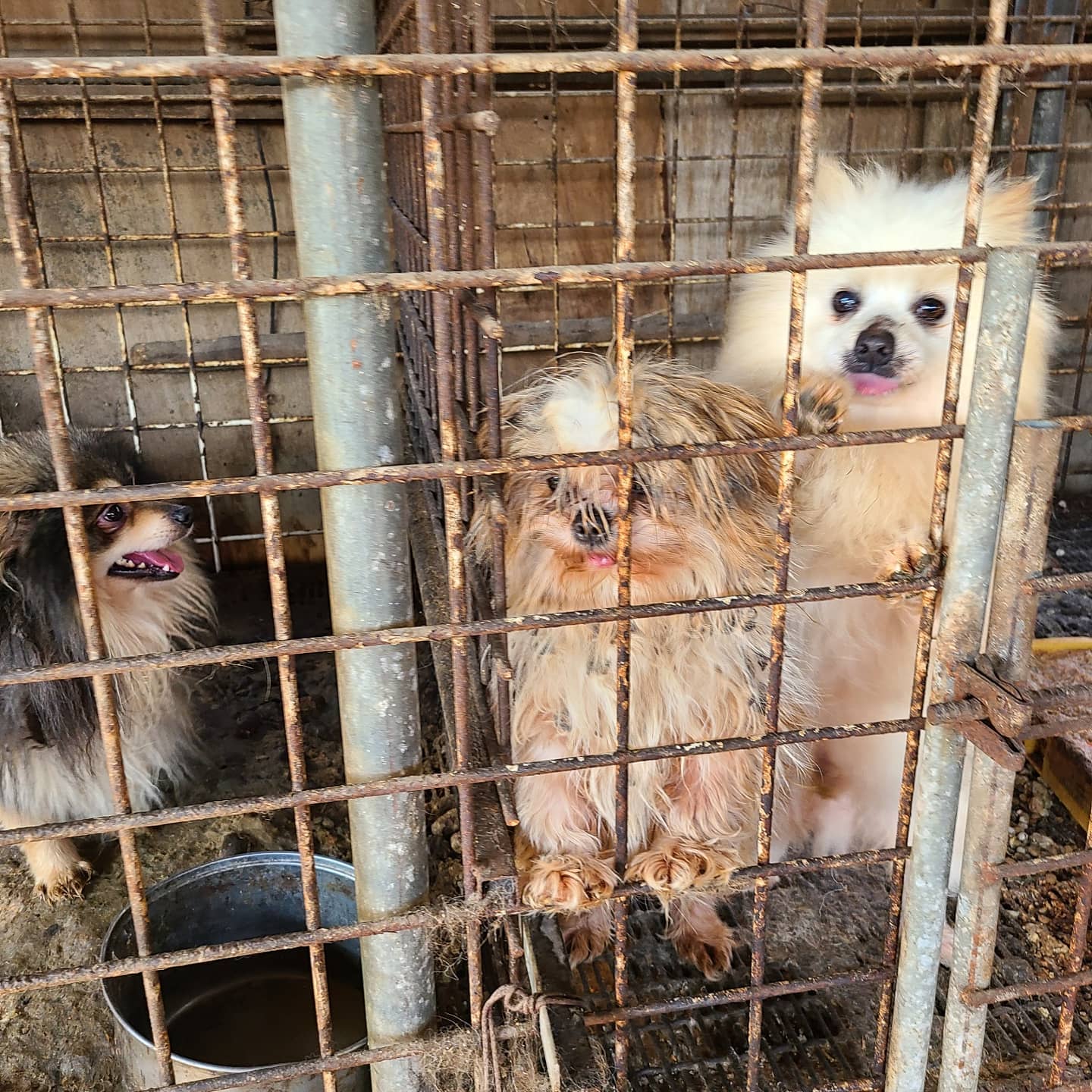 Filed under: Uncategorized |